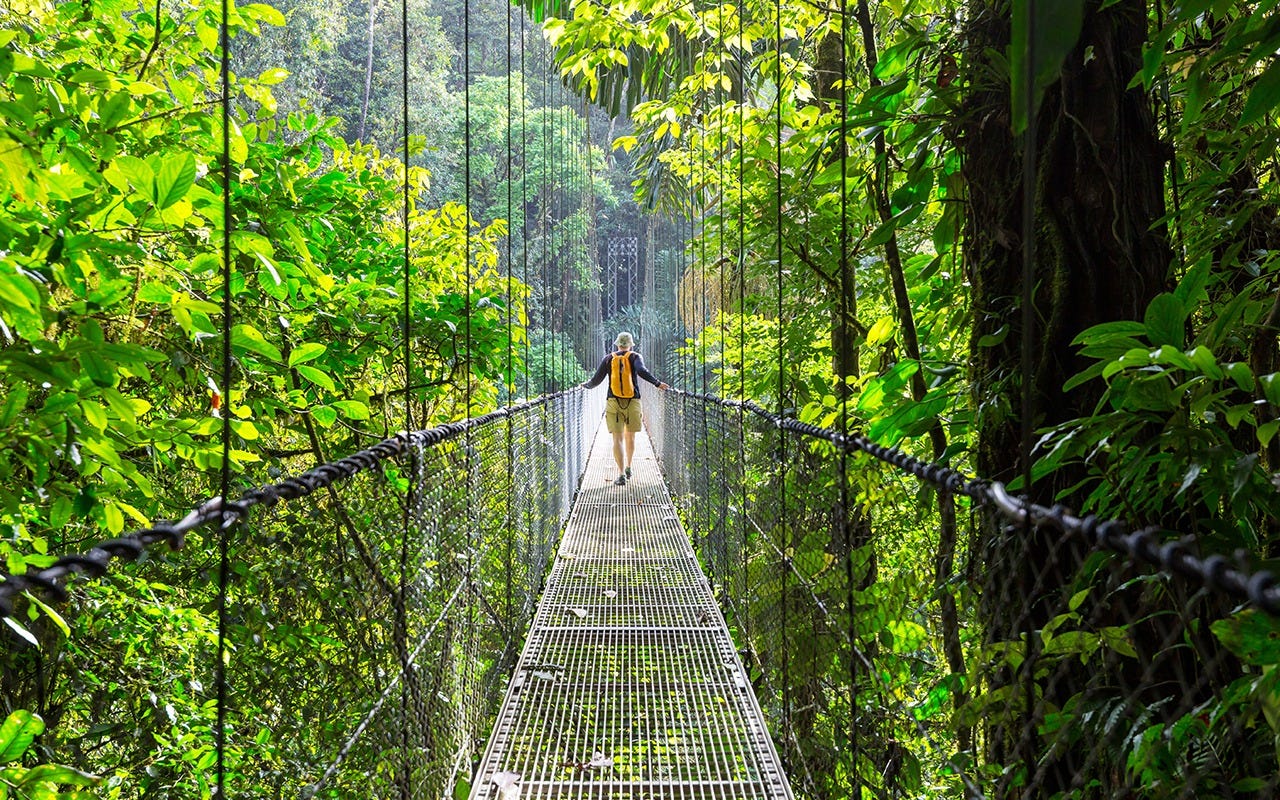 The only travel insurance solution with COVID certificate recommended by the French & Costa Rican Chamber of Commerce and Industry!
Dear travelers ,
By yourself, as a couple, with your family or your friends we want to make sure we offer you an incredible experience in Latin America and more particularly in Costa Rica.
Therefore, and in exclusive partnership with the French & Costa Rican Chamber of Commerce and Industry, we have developed a complete travel insurance, taking into account the epidemic COVID19 risks, eligible for all travelers living in countries of European Union.

Thanks to this specific insurance, free your mind for only 48€ !
The strenght of our package is that we do not only provide you the refund of all your expenses in case of quarantine. We commit to provide you the required cash advance to ensure your accommodations' expenses.
Assur Travel's Globe-Trotter product insures transparent and competitive rates as well as a more protective coverage.
Once your subscription is finalized, your completion notice and the certificate in English and in French will be sent to you. This certificate will include the specific accommodation guarantee of a minimum of 2000€ ($2.500) and will allow your entry into the Costa Rican territory.
Think about it for your next trips : our insurance solution is also effective worldwide.
For any questions, feel free to email us : gestion@actiprev.com
As part of an exclusive partnership between the French Costa Rican Chamber of Commerce and Industry and ActiPrev Assurances, a global insurance solution compliant to the requirements of the Costa Rican authorities managed by Assur Travel, is now available.

The offer is based on a contract tailored according to the circumstances to cover an amount greater than the $ 2,000 levied by the Costa Rican authorities on travelers to enter the country. Of course, this solution provides the coverage of any health expenses, in case of health issue including COVID-19.

The contract is eligible for all EU based persons, the French overseas departments and territories, the COM and New Caledonia.

Our contract meets all Costa Rican's requirements, namely:
- validity of the policy in force during the visit to Costa Rica.
- medical expenses coverage in case of a COVID19 pandemic in Costa Rica, for at least US $50,000
- minimum coverage of US $2,000 for extended accommodation costs due to a quarantine.

This is why our product has been recommended by the French Costa Rican Chamber of Commerce and Industry, itself related to the French Embassy: https://www.ccifrance-costarica.org /actualites.html

The certificate will be sent to you directly in French and English, it will ensure all the conditions required by the Costa Rican authorities.
We remind you that the insurance must cover the entire duration of your stay in order to ensure guarantee valid certificate.
Dear travelers from Switzerland, you are also eligible to this offer.
Make sure you contact us by email at gestion@actiprev.com before subscribing. We will help you access to the travel insurance contract.
A team at your disposal to advise you on the products: - by phone: + 33 (0)3 28 04 69 85 - by email : gestion@actiprev.fr